An insider's guide to the Colombian capital
An insider's guide to the Colombian capital
Located on a plateau in The Andes, Bogotá (officially Bogotá, D.C.) is the capital city of the Republic of Colombia. It was rated second fastest growing destination 2018 by Mastercard's Global Destination Cities Index. A nice mix of human warmth, great nightlife, cultural activity, and a chic-urban beauty is placing Bogota among the most popular destinations in Latin America by European and North American visitors. In addition to being the largest city in Colombia it is one of the 30 largest cities in the world. The Metropolitan Area of Bogotá occupies approximately 731.7 square miles in which 9.8 million inhabitants stay.
Named the UNESCO City of Music in 2013 and called the Athens of South America. Bogota is a treasure of museums, art galleries, international fairs, music and cultural events. Most of the districts are easy to see on foot. If you want to go farther you can use the bicycle lanes. Bogotá is credited with having created the original ciclovia – making some streets car-free on Sundays and public holidays from 7am until 2pm.
Some of the most popular destinations to visit in the city include:
Cerro Monserrate
The mountain of Cerro de Monserrate rises over downtown Bogotá, dominating the skyline of Colombia's capital. A church high up on the mountain is one of the city's most popular tourist attractions, while taking in the view from the summit is a must-do tourist activity.
Parque de la 93
Similar to New York City's, Washington Square Park or Mexico City's Parque México: a natural space in the middle of an area full of restaurant, cafes, bars, stores of all kinds, and art galleries. The best time to go is at night when it's full of life!
Plaza de Bolivar (Bolivar Square)

The Bolivar Square (Plaza de Bolivar) is located in the heart of historical center of the city. This area is where most of the government buildings are. The Bolivar Square is a great place to walk and admire colonial buildings, historic sites, old churches with mountains in the background. The Plaza was named after Simon Bolivar who was one of South America's greatest generals. His victories over the Spaniards won independence for Bolivia, Panama, Colombia, Ecuador, Peru, and Venezuela. He is called El Liberator (The Liberator) and the "George Washington of South America."
To the East side of the square you will find the Primary Cathedral of Bogotá, the seat of the Archbishop of Bogotá
.
To the North you will find the Palacio de Justicia (Palace of Justice) home to the Supreme Court. This building was attacked in 1985 by the M-19, a guerrilla anti government group led by Pablo Escobar in an attempt to disappear the evidence against his illegal businesses and stop the extradition to the United States. Hours later after a military raid the incident left all the rebels and 11 of the 25 Supreme Court Justices dead.
On the West side of the square there is a French style building known as the Liévano building which for Bogotá's Mayor.

Around the Plaza de Bolivar you will find other buildings and sites worth seeing. La Casa Del Florero located on the Northeast side of the Cathedral, is a small but cozy museum where you can learn and see all the history that stimulated the independence movement of Colombia from Spain on July 20th, 1810.
Casa de Nariño (Presidential house)
Two blocks to the South you will find the Casa de Nariño (Presidential Palace) built in 1908. This is the official home and workplace of the President of Colombia. It houses the main office of the executive branch. This building carries the name of Nariño after being constructed on the site of the house where Antonio Nariño was born. Nariño was an ideological precursor and one of the early political and military leaders of the independence movement in Colombia from the Spanish Empire.
La Candelaria (Historic Center)
The historic center known as "La Candelaria" is also the heart of government administration buildings and religious institutions since the 16th century. Its steep and narrow streets still carry names that evoke the Spanish Colonial Era. Its Republican style buildings, infrastructure, history, legends and heroic events recreate a magical environment harboring multiple artistic and cultural expressions just waiting to be discovered. The most important and representative museums of the country are clustered in this area.

Gold Museum
Bogotá's most famous museum and one of the most fascinating in all of South America, the Gold Museum contains more than 55,000 pieces of gold and other materials from all the major pre-Hispanic cultures in Colombia. It's all laid out in logical, thematic rooms over three floors with descriptions in Spanish and English.
Zona Rosa & Zona T
Zona Rosa is the main essence of Bogota nightlife. Located in the posh north part of the city, "Zona T" is a "T" shaped street engaging the city's most popular coffee shops, pubs, bars, discos, casinos, shopping mall and fashion boutiques. During the day it's the perfect place for shopping, eating out or enjoying a delightful cup of unmatched Colombian coffee. At night it turns into one of the best nightclub zones. Cross-over, modern and electronic music that blends with Colombian traditional styles will get you swinging to the sounds of the beat of your choice.
Zona G (G Zone)
At the heart of Bogota's most prominent financial district and one of its most exclusive neighborhoods you'll find the "Zona G" or the Gourmet Zone. Outstanding and sophisticated restaurants offer traditional Colombian dishes and exquisite international fusion cuisine. Here, renowned chefs are challenged with the task of presenting new trends, flavors and aromas. But there is more to Zona G than great food. Over recent years, its unique atmosphere and fashionable decor has turned the area into a "must go" activity for your five senses.
Usaquen
Cobblestone streets and houses of the late 1800´s still line the streets retaining the colonial architecture and charm. Many of these buildings now operate as exclusive restaurants, bars and coffee shops. "Teleport Business Park's" is one of the city's financial centers. You can't miss the "San Pelayo" craft and flea market that takes place on Sundays and holidays at the Usaquen Plaza. You will find eclectic and original combinations of artwork, quirky expositions, antiques, handcrafts, jewelry and hand-crafted clothing, among other souvenirs. The colonial neighborhood of Usaquen, is where the city´s wealthiest families used to have their "haciendas".

Santuario Nuestra Señora del Carmen
Visiting churches in other countries is utterly different to what we're used to seeing. This spectacular building is somewhere in between gothic, byzantine, and arab styles is the perfect example. Not only does it feature an impressive collection but the building itself is a true gem.
Practical information
Preparing for your trip to Bogota
Here you may find information and practical tips so that you feel home when you arrive to Bogotá. Learn about Visas and Documents, Transportation in Bogota, Emergency numbers and much more.
Weather
Bogotá is located in the Andean mountain range at 8,660 feet above sea level with pleasant all-year-round spring-like weather. During the day, the average temperature is 57°F and 48°F at nights. The city's mountainous climate is entirely unpredictable. You might wake up to dazzling sunshine in the morning and pouring rain in less than an hour. Temperatures usually drop at night. It's always wise to take a coat or jacket and an umbrella along as you prepare to go out.
No Special Vaccinations Needed
There are no requirements and most people going to Bogotá probably travel without any precautions. One key point is that Colombia is a very large country with great differences in potential risk.
Foreign Currency Exchange
Colombia's official currency is the Colombian Peso ($COP), issued by the Central Bank.Foreign exchange transactions must never be done on the street, but always at legitimate exchange entities found in airports, hotels, banks and offices. The exchange rate is based on the dollar and may fluctuate daily. For updated information about the exchange rate
Click Here.
If you are entering the country with foreign or Colombian currency, you are required by law to declare any sum equal to, and or greater than $10,000 United States dollars in cash on the Baggage and Cash Declaration Form that must be filled out upon entering the country. Failure to do so will result in withholding such a sum, and will entail the enforcement of applicable foreign exchange penalties.
Getting Around
Finding your way around Bogota is easy. The city's eastern limit belongs to the mountain range called "Cerros Orientales", Monserrate and Guadalupe are its most important peaks and significant points of reference. The city's nomenclature is based on an urban street system with mountains as a reference point. When facing the mountains, north will be on your left. "Calles" run vertical to the mountains from east to west and "Carreras" run parallel to the mountains from north to south.
Power Supply
The power supply in the whole country is 110 volts. The electrical outlets are of the American type.
Brush your teeth with tap water? ... no problem!
The water supplied by the Bogotá Aqueduct and Sewerage Company (EAAB) has a high purity that makes it perfectly safe to drink too.
Emergency Numbers In Bogotá
Free of charge emergency hot lines may be accessed from a mobile or landline. You will receive immediate response from the integrated security system, free of charge, by dialing 123 from a mobile or landline, which groups all state security agencies (Army, National Police, DAS, CTI OTP, Fire, Ambulance and others).
Additional emergency numbers to keep in mind
112 – National Police119 – Fire132 – Red Cross126 – Highway Patrol127 – Transit
Transportation in Bogota
For your safety, avoid catching random cabs on the street, especially at night. We recommend you to download the UBER App and insert you credit or debit card information before leaving The Estates. Once in Colombia you can request a safe service.
You can also request a hotel transfers service to and from the airport, trips outside the city limits for a surcharge.
Note: It's more difficult to find a car during rush hours (from 7:00 am to 9:00 am and 5:00 pm to 8:00 pm). If you must travel at these times, service should be requested in advance.
If you are departing on sunday, you may run into "THe Ciclovía" (Bike way)
From 7:00 am to 2:00 pm every Sunday and holiday, 95 miles of Bogota's main roads turn into bikeways and walkways, where only bicycles, skaters or walkers circulate.
This is a model program in South America offering an infrastructure that enables nearly one million (1,000,000) people to engage in different types of free physical activity once a week.
Ciclo Rutas (Cycling Paths)
Bogota has an extensive network of cycling paths, with over 217 miles virtually covering the entire city.
You can walk the streets in a fun, safe and healthy manner. It may be faster to reach certain destinations by bicycle at certain times of day, than by using other means of transport.
Traffic In Bogotá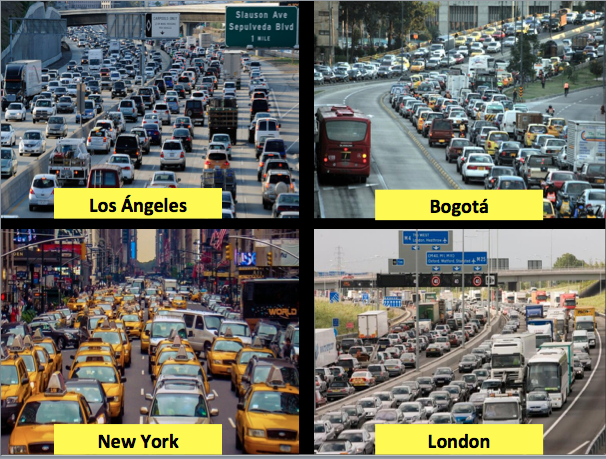 We ask you to have a little patience and plan to leave in advance especially on the day of the wedding. The traffic in Bogota is complicated. Not as bad as it is in other cities that you may have been, but surely one to remember. Saturday is one of the worst days and is like rush hour almost all afternoon. We suggest to leave the hotel at least 60 minutes before the wedding ceremony time.
Safety
While you should take the same precautions while exploring the cities of Colombia as you would exploring any others, it's worth noting that Bogota's violent crime rate is actually lower than St. Louis than placed number 13 on The most dangerous cities in the world. You're safe from theft and scams with a little common sense.
Although very rarely dangerous, Colombia is home to some of the most creative scam artists around. Ranging from the run-of-the-mill to the ridiculous, these scams are easily avoided if you know what to look for and use common sense!
Tips for avoiding theft and scams: As in any other major city, be careful of your surroundings, especially at night. Criminals tend to work in groups, often near tourist centers.Please don't use your phone on the street or carry any jewelry that looks expensive.Don't accept food or drinks from strangers—even gum! Although very, very rare, there have been instances of criminals drugging victims before burgling their belongings.Criminals will sometimes pose as undercover police officers, and ask to inspect your cash to "see if it's counterfeit". Obviously, don't give it to them. Some will even present you with a fake police ID and offer to give you a receipt for your money!Muggers have often been known to pose as taxi drivers, with obvious results. Avoid this scam by taking Uber.Be careful in crowded areas; thieves will often distract you while accomplices help themselves to your cash.Keep your wallet in your front pocket. If you carry a purse, don't leave it unattended or hanging from the back of a chair. Separate your cash, and keep it in different pockets. If the worst should happen, this trick prevents thieves from swiping all your swag.
Guest Accommodations
We have arranged hotel accommodations with special rates, please mention The Knoches Wedding. They are all located in an area where you will easily find coffee shops, restaurants and shopping malls within walking distance:
Four Seasons Hotel Bogota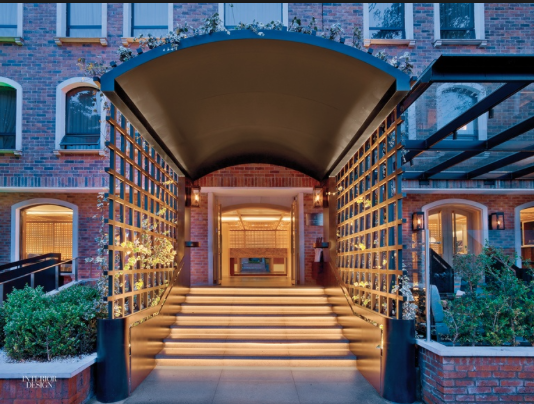 Carrera 13 #8546, Bogotá, Colombia
011 571 325 7906

Bogota's status as "South America's capital of cool" was set in stone when the Four Seasons brand decided to build not one but two properties here in 2015: Four Seasons Casa Medina and Four Seasons Hotel.
Four Seasons Hotel Bogota is a boutique hotel that caters to those with a soft spot for extra square footage; nearly half the property's accommodations are suites, all of which sprawl across three towers.
Inside, the rooms are smartly decorated in neutral tones, offering a serene respite from the bustling city outside. Not that it's too hard to seek downtime while you're here, thanks to the hotel's winning location in Zona T, which gives you the best introduction to Bogota's incredible nightlife and dining options.
Gastronomy is very much at the pulse of Bogota's culture, and the Four Seasons stays loyal to the city's mission to deliver standout cuisine with two knockout restaurants. Reservations are highly recommended a month in advanced.
Hotel Sofitel Bogota Victoria Regia
Cra. 13 # 85-80, Bogotá, Cundinamarca, Colombia
011 571 646 6390

My favorite of all when I am back home is located next door of the Four Seasons Hotel and at 1640 feet from luxury stores, upscale restaurants and exclusive bars. This charming hotel is true to its architectural concept of elegant lines and rich materials with creative Colombian touches; most notably are the exotic flower arrangements and the pre-Colombian artifacts adorning every bedroom.
Sofitel Bogotá Victoria Regia is every bit as luminous and fresh as the Colombian water lily it was named after. Contemporary, comfortable and well-connected, the chic accommodations were designed by renowned architect Miguel Soto and feature luxurious touches from fabulous French brands, such as Lavin or Hermes. I just love this hotel!
B.O.G Hotel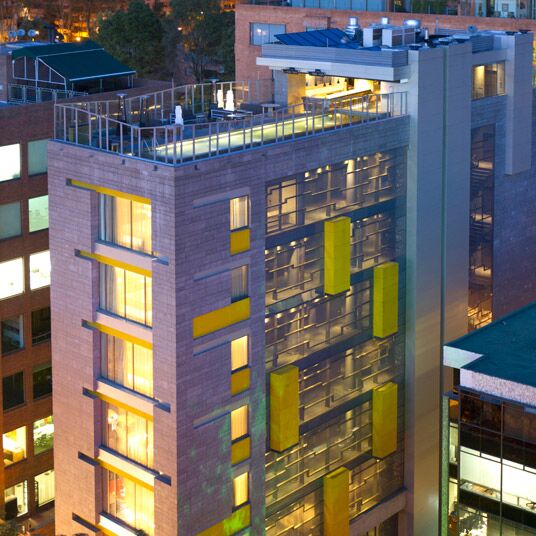 Cra. 11 #8674, Bogotá, Cundinamarca, Colombia

Inspired by the precious riches of Colombia (gold and emeralds), the B.O.G Hotel is a treasure trove of luxury design. Its dimly lit interiors make it a quiet sanctuary situated among the bustling but refined north of the city. Take a dip in its heated rooftop pool and relax in the backdrop of the sprawling mountains.
The upscale rooms feature free Wi-Fi, flat-screen TVs, iPod docks and safes. All have coffeemakers, minibars, and en suite bathrooms with spa-style showers. Some have balconies. Upgraded rooms add city views and sitting areas. Room service is offered 24/7.
Freebies include a breakfast buffet and parking. There's a refined restaurant, and a cosmopolitan cocktail bar serving snacks. Additional amenities consist of a fitness center, a spa, and a rooftop heated pool with a bar and a terrace.
The Click Clack Hotel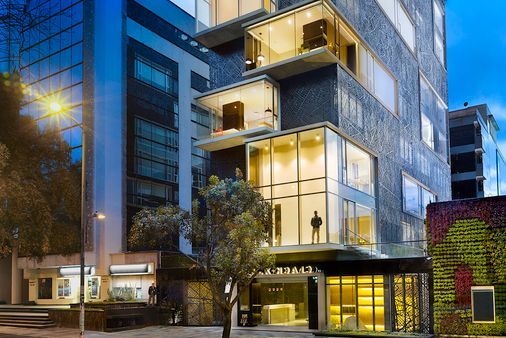 Carrera 11# 93-77, Bogotá, Cundinamarca, Colombia
011 571 743 0404 Ext .105

This urban chic hotel has an atmosphere for young people. It has 60 guestrooms featuring minibars and LED televisions, iPads and free Wi-Fi. Some rooms have floor-to-ceiling windows and balconies, and sleek upgraded rooms add separate living areas. The rooms are small but large in amenities and style. I recommend to ask for a room with view to the mountains on a high floor. Conveniences include safes and desks. Be sure to have a cocktail at the rooftop nightclub and rent a bicycle to explore Bogota the way locals do. If bikes are not your thing, a 5 minute walk will take you to the shops, restaurants and nightlife in the Park 93 neighborhood.