Colombian People
People Centered and Family Oriented
We loveeeeeeeeeeee our families! Family is the most important thing in the world for most Colombians. It's normal to see a man walking down the street with his arm around his mother, buying flowers for her or spending his money on her. It is common for Colombians to live at home until they get married (even if they past the thirties) It is rare for older people to move into care homes. Colombians see it as their responsibility to take care of their parents as they get older "our parents took care of us in our childhood, we will take care of them in their elderly years". Most Saturdays and Sundays are devoted to family time and most Colombian families are tight knit with as many as 3 or 4 generations living under the same roof.
Very warm, funny, generous and extremely polite people by nature, some regions more than others. "Buenos dias", "Please", "thank you", "you're welcome" and "Yes Sir" ,"No Ma'am" are words you'll definitely hear in your visit to Bogotá.
Colombians as a whole put people before anything else. By that, I mean they will be late to an appointment if it means finishing an important conversation, because the person they are currently with is more important than an appointment regulated by time. In fact, Colombians are so people-centered that punctuality almost always takes the back seat.
Reserved Seat/Priority Line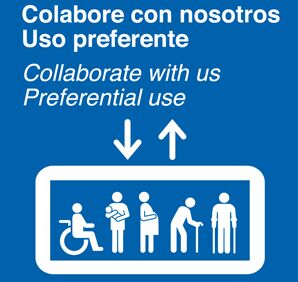 Colombians culture is so people focus that The Article 13 of the Act Law 019 of 2012 established that families with children under the age of seven, the elderly, pregnant women, disabled and veterans have priority attendance in public and private places. You will observe this as soon you arrive to the airport where you will see a priority line just for them. So if you are in a place with any of the people mentioned above, please give them your seat or spot because is courtesy and also the law.
Very Nationalistic & Patriotic
Colombians are VERY proud to be Colombian! The national Anthem is played on the radio and television everyday at 6 am and 6 pm, no matter where you are in the country. You will also see many Colombians wearing bracelets, earrings, and other pieces of jewelry, as well as carrying key chains, bags, and wallets with national emblems and the flag colors on them.
The Only Risk is Wanting to Stay
Is it safe to visit Colombia? Absolutely!
In yet another huge boost for Colombia's burgeoning tourism industry, Lonely Planet, the world's largest and perhaps most respected travel guide, has named the country the 2nd best country to visit in 2017. Whilst Colombia regularly features on the 'Top 10' list of major newspapers and magazines, this is probably the most significant endorsement yet from a reputable and well-respected travel expert such as Lonely Planet.
As the only South American country on the list (and second only to Canada on the overall list) this marks a huge stamp of approval for Colombia and its tourism industry, particularly in the wake of the potentially damaging fallout from the recent peace publicity in major Colombian newspapers, as well as the government itself.
Colombia is a country at peace. Since a 2016 Accord ended the decades-long civil war between Colombia's government and the paramilitary group FARC. Colombia has enjoyed an unprecedented period of peace. As a traveler, this means you'll find yourself in the midst of a cultural renaissance. Enjoy Colombia's unparalleled food scene, booming ecotourism industry, and innovate music explosion while taking in all the beautiful sights this country has to offer.
Don't believe what you see in the movies!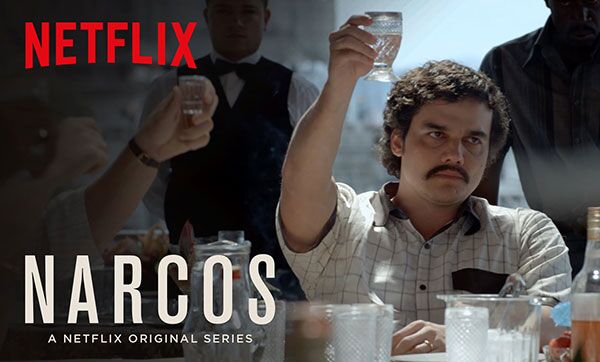 Colombia has cleaned up its act in the past 20 years and is considerably safer but perceptions are lagging. The Netflix shows and other movies like "Narcos" aren't helping. COLOMBIANS DON'T LIKE the idea of only being portrayed as a country of crime, cartels and narco-trafficing. The years where Pablo Escobar was a big threat to all of us was a reality but is part of our past. People of Bogotá have horrible memories of him and everything that has to do with the terrorism he did to our city. We do understand that Nexflix is fun to watch but it is not all my country has to offer. Colombia is much more than bad news, movies and TV shows based on histories that took place more than 20 years ago. Here I am just sharing a few examples of how amazing and unique my country is:
1. Colombia is megadiverse! We have the most beautiful river in the world Rainbow River and Amazonas is the lung of our planet and home of Pink Dolphins.
2. Colombian Emeralds are world-renowed and the purest green of all.
3. If there's one thing Colombia has always been synonymous with, it's delicious freshly ground coffee. The country has the perfect geography for growing coffee. Colombian coffee is known for its rich and mild flavor and this is because of the perfect climate in which beans are grown.
4. According to The Royal Spanish Academy (Spain's official royal institution with a mission to ensure the stability of the Spanish language), Colombia has maintained the Spanish language to its roots and enjoys enormous prestige.
I invite you to visit Colombia and realize not only that what you have seen in the movies is the past but most importantly, the beautiful things that we have always had :)
If Earth's biodiversity were a country...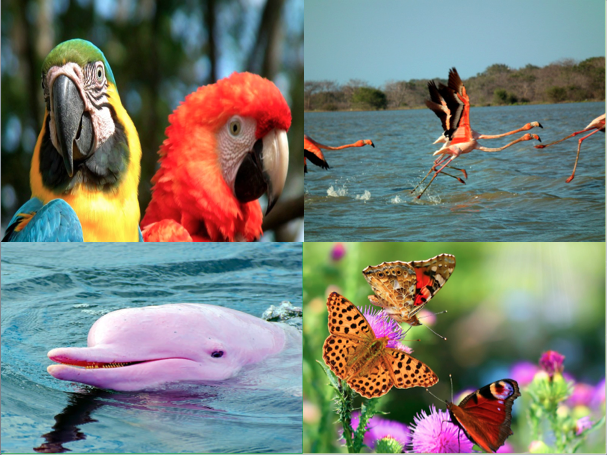 National Geographic once stated that "if earth's biodiversity were a country, it could be called Colombia," and this is no mere hyperbole. The South American nation is the most biodiverse country on earth by area, and second overall behind the much larger Brazil. The staggering fact is that one in every 10 species of flowers and wildlife that is found on earth can be found in Colombia. The key to this enviable biodiversity lies in its varied ecosystems. The six natural regions of Colombia –Andean, Caribbean, Pacific, Orinoquia, Amazon and Insular – are home to practically every type of ecosystem on earth, from tropical rainforest and Andean cloud forest to open savannahs and high-altitude moorland.
While Colombia's biodiversity is highest in the Andean region, followed closely by the Amazon, the entire country is remarkably biodiverse. In Colombia, it is possible to travel from desert to alpine tundra within a few days, passing through jungles, along rivers and over seas. The Andes splits into three ranges in Colombia, and all of these deep valleys and divisions have made for remarkable endemism as new species evolved in isolation.
One area worth highlighting is the Sierra Nevada de Santa Marta, a small coastal mountain range which is older than the Andes and according to National Geographic, is the most irreplaceable ecosystem on earth due to its high concentration of endemic and threatened species. The mountain encompasses almost all types of ecosystems from tropical coastal jungle, high-altitude tundra, desert, scrub forest, cloud forest and mountain tops. It's a microcosm of earth's biodiversity in one small mountain range. Little wonder that the local indigenous people who call the area home consider it to be the heart of the world.
In 2016, Colombia was home to 56,343 species (and many more have been discovered since then), of which over 9,000 were endemic (unique) to the country and it is classed as one of earth's 17 megadiverse countries. There are more species of birds and orchids in Colombia than anywhere else on earth and Colombia is second in the number of species of plants, amphibians, butterflies and freshwater fish. Third in the number of species of palm trees and reptiles and fourth in its diversity of mammals. Truly, Colombia is a paradise of biodiversity. If you would like to learn more about Colombia's uniqueness, in here you can read National's Geographic Article.